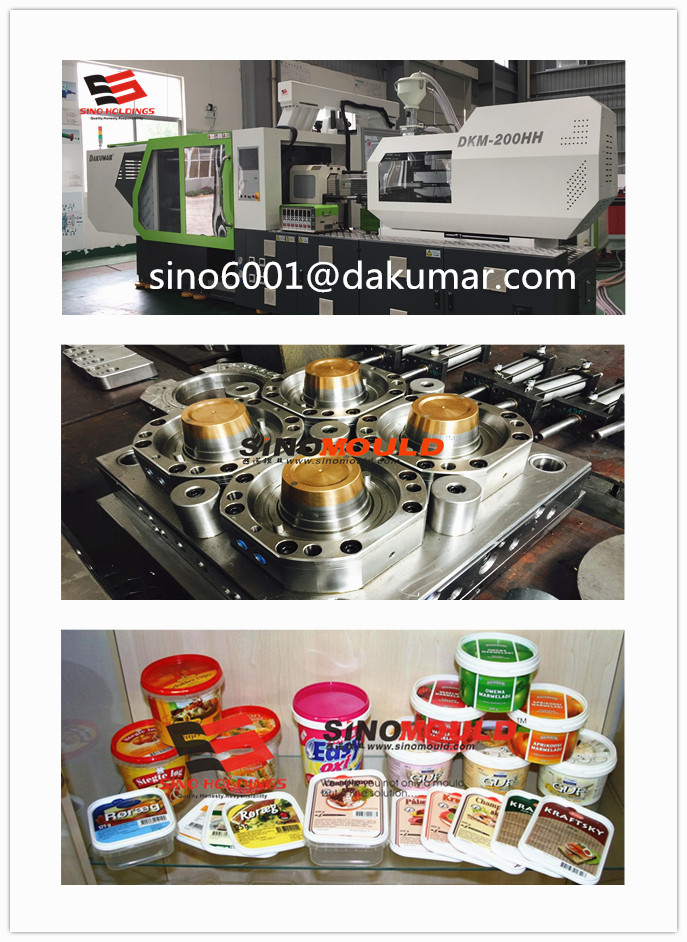 SINO MOULD, we have many experience for offering food container turnkey project which contains good quality food container mould, thin wall injection moulding, IML technology for food container. And this matured food container product line was popular among customers.
We chose the suitable mold steel for food container mould, the ejection way is stripper with air system. For some food container, we suggest to use beryllium copper which will greatly cut the cycletime and also well for container injection. According your food container volume, we will design a reasonable mold design. Normally, the container mold cavity was inserted which will better for food container demoulding. And in thefuture, this design will easy for mold maintenance.
Our high speed injection molding machine has the idea of high speed, high energy saving, high injection precision, high stability circulation ability, high safety, which is well suitfor thin wall container injection molding.
IML technology:
According your need, we also will offer you IML technology. With the help of IML, it will make foodcontainer more attractive and more easier remember by consumer. The robot enterway from top or from side, this depends on your food container volume.