Salad containerproduction line
Dakumar supply customers with completeSalad container production line solutions.
Mould:

Productname: Salad container
Cavity:4
Cycletime: 3.5s
Gate:Needle valve type
Runner:Hot runner with temperature controller
Injection moldingmachine:

DKM--200HHinjection molding machine
Auxiliary machine:

Autoloader (STL-300GN) (With photoelectric hopper)
Aircompressor (7.5KW)
Airchiller (15P)
Robot(Italy side entry robot)
Dakumar turnkey line solution advantage:

Sino Holdings Groupunite Dakumar Machinery and Sino Mould efforts for providing turnkey moldingsolutions for world plastic molding industries, realizing molding technologiesinnovation.
Our services include the following:
1.Analysis/budget foryour project:
We will give youthe most reasonable design for plant segment.
2.Equipment &spares &raw materials:
nInjection machines selection
nMoulds with high uniform to machines
nAuxiliary equipment for machines andplant
nMould maintenance equipment &spare parts service
nRaw material selection &purchase
nElectronical elements for plant
3.Technical drawingsand support:
²Plant basic foundation drawing
²Layout design of plant
²Plant water/air/electrical design
We will sendengineers before plant set up, for measuring, drawing and analysis the floorfoundation.
4.Aftersales service:
Engineering,trouble-shooting and training on spot support.
Dakumar standard machine component list

Controller KEBA made in Austria
AC Contactor Schneider made in France
Electronic Ruler NOVO/GEFRAN made inGerman/Italy
Single-phase breaker Schneider made in France
Photoelectric Switch OMRON made in Japan
SSR(solid state relay) CRYDOM made in USA
Hydraulic Motor STF UK
Oil Pump ECKERLE made in German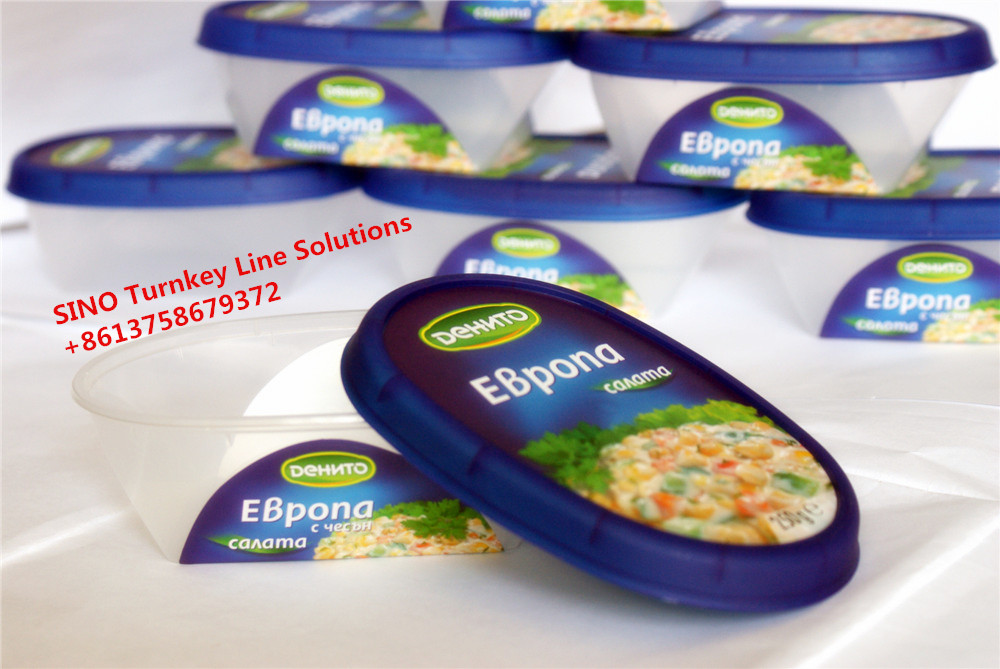 Welcome to visit Dakumar and contact us, our aimis to provide customers with theSalad container production line that with the best return on investment!