Round table injection production factory becomes more and more popular all over the world, especially developing countries, such South America, Middle east, etc. In 2016 year, we have a customer bought 20 sets table and chair injection production line. Welcome contact me about round table and chair injection molding one-stop service.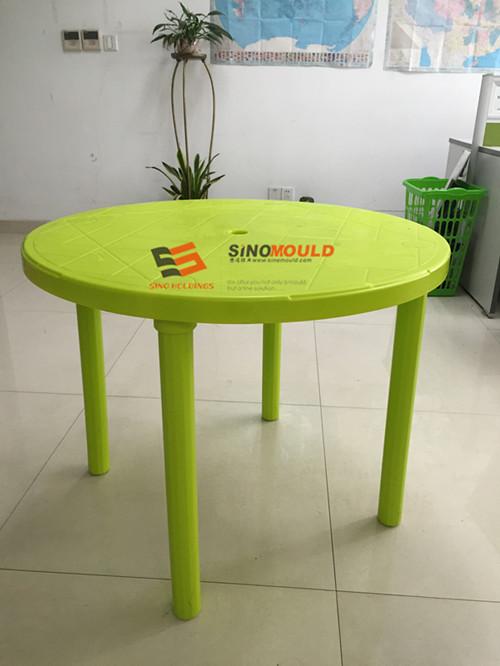 Normally, table and chair size are not small. So all of the molds and injection machine are large size. All of the customers pay much attention to the product appearance, weight, stronger or not, etc. So when we received the table and chair project, the first time is not start product design, mold design, etc. we will start with product analysis, because we not only offer a set of injection mold or machine, but also a very fine injection molding solution.
In this way, we will help customer improve the product function and reduce the weight and budget very well. Different mold supplier will have different ideal, SINO ideal is to offer customer turnkey project solution and equipment. Deliver 5H technology and management mentality which are high speed, high quality, high energy saving, high safety, high stability for plastic injection molding industry. In addition, we are the world famous supplier for Turnkey injection molding line with service, technology solution and equipment. If you are interested in round table injection production, welcome inquiry.
Sales engineer: Candy
email: sales@sinomould.com

whatsapp: +86 15858685263