Sino Mould is professional company in making foldable crate mould. If you are looking for ready foldable crate mould in China, welcome to contact us.
We have a ready foldable crate mould for selling. Crate information, pls kindly check it as below:
Product weight :401g
Size:506 X 408 X 123mm
Mold size:1200 X 920 X 651mm
Hot runner info: 20tips point gate with Anole hot runner
Injection machine:DKM850T servo motor injection machine
Cycle time:25s
Delivery Time: 7 work days for shipping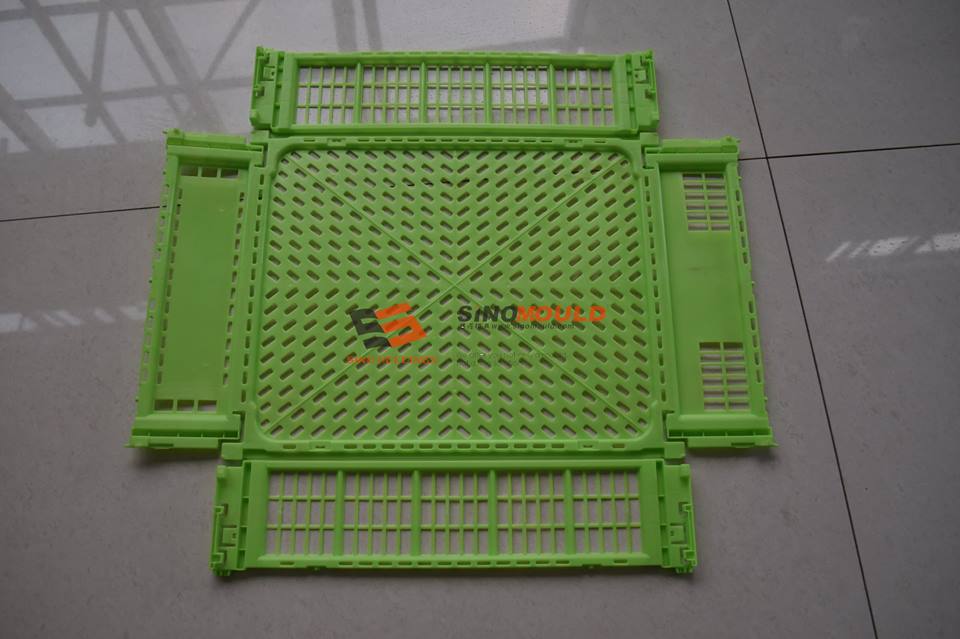 And our crate advantage: 1). This is thin wall folding crate. When you don't use it, you can fold to save space. 2). It can use for vegetable, fruit and so on 3) For the mould, it can be high speed running for mass productioncost saving.
In addition, if you want to buy this foldable crate production line, we can also offer you it. Because we have subsidiary company, name Dakumar Machinery that making plastic injection machine, can offer machine.
SINO offer customer not only a good crate mould or a good machine, but also afine solution. When you handed over your project us, you don't worry about it. Pls don't hesitate to contact me.
Martina
Email: plast@sinogroupe.com
Whatsapp/Mobile/Wechat: 0086 15215807221
Skype: sinomould-17