We are aimed at offering customer high quality stool molds based on customers' requirements.We keep improving how to benefit ourclients and help them achieve excellent production capacity at fraction ofcosts. We can provide you with stool sample that we have produced for customers and quality case, to provide you with the most satisfactory stool mold technical solution.
The detail specification of stool mold madeby us

1. No. of cavity: Usually the No. of cavityis one due to stool size and mold design.
2. Cavity and core steel: We provide manykinds of stool mold steel for customer to choose, such as P20, 718, S136, H13,#45 and so on. Good steels are the basis of long life of molds and high qualityof products. All the steels we provide are made by famous steel manufacturersat china and abroad, the quality can be guaranteed.
3. Heat Treatment and HRC: We commissionprofessional company for heating processing. Different technologies areemployed in different components and steels to assure better polish and longusage. The Hardness of core and cavity of stool mold can reach HRC 32-36 afterpretreatment.
4. Tooling processing: All components areprocessing by CNC lathes and the assembly work of stool mold is finished by themakers with rich experience over 10 years.
5. Mold shots: Stool mold shots can reachat least 30 million with good steel, reasonable heat treatment and preciseprocessing.
6. Cycle time: 20-32S
We will offer the best solution for your stool project, and assist you develop new and attractive stool to make hugeprofit.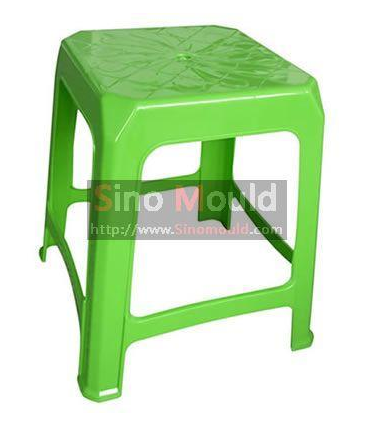 Post by Miss Mandy
Email: auto@sinomould.com
Whatspp:008615757610702