Sino Packing Mould Co.Ltd is one of the best Chinese PET preform mold maker,can supply you high quality multi-cavities PET mould. Sino mould devote ourselves into PET preform molding research and development for more than ten years. Annually, Sino mould making more than 600 sets of various PET Preform injection Mould and cap or closure moulds.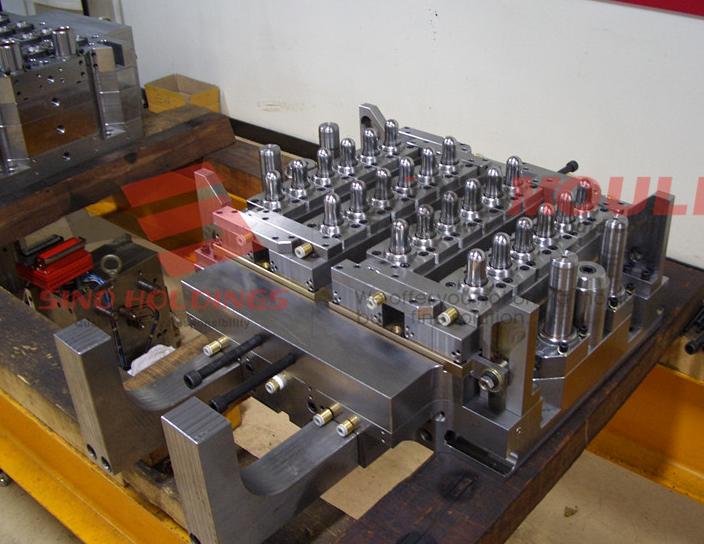 PET bottle molding solution preform bottle solution technology shows as below: you need:
1.recycled material is allowed to beused(this is only for using bottle. Not for water bottle or any other drinking bottles),but you can't use recycled material only .new resin material must be used with it
2.the size of the preform bottle and the caliber of the size is important. and also whether the preform bottle caliber has taper is also important.
3.specific injection machine is needed for PET preform bottle molding solution
4. valve gate hot runner system is needed for PET preform bottle molding solution. this is special hot runner system .itdoesn't use thermocouple to controller and test the temperature of each injection points. but used voltage, and also the controller box that used for PET preform bottle molding solution is also different than normal temperature controllerbox. On the other hand. This kind of PET bottle hot runner system is much cheaper than other valve gate hot runner systems.(some countries still use cold runner to inject PET preform bottles and then cut the runner).
5.different thickness and degree must controlled very well.
Written by Tina
serve@sinomould.com
whatsapp:008615067608197