In our plastic injection trade, overmolding is one of technologies to achieve double color injection, while it hasa little different with double color injection.
Overmolding is a technology which injectionwith two different material. For example, one of our customer usually use PCand TPE for over molding air conditioner button. It need two mold. One is forPC products and the other is for TPE products.
When PC mold injection the products, weshould take them aside waiting them for shrinking. Often, we will have one dayfor them to shrink. Then we test the dimension is correct or not. Because themost significant thing for over molding products is size control.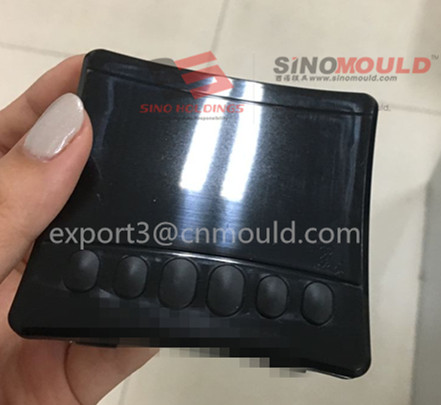 After confirming the dimension, we willstart second injection--TPE injection. During the TPE injection ,we should paymore attention to the fitness of two material. Otherwise we could easy to separateone material from the other. It will be a small problem. Some clients will add adhesion agent in the material. I think it could be one way to solve this problem.
Anything about over molding or need overmolding service, welcome to contact and discuss with me. Snow will be waitingfor you in our factory!
Snow