Dakumarmachinery Co.,Ltd is one of member of SINO HOLDINGS GROUP, which is sprcializedin R&D, manufacturer, sales and service of plastic injection mould machine with concept with 5H, focus onbeing world leading supplier of injection molding equipment, technology andsolutions. Dakumar has a senior R&D team led by Mr. Emilio from Italy asour shareholder and Chief Technology Officer, professional in data analysis andstructural optimization.
Ourmachinery is widely used in different fields like food packaging, automotiveparts, home appliance, medical parts, households items for customers fromEuropean, American, Asia, Middle East, Africa ect.
Wespend more in our tooling investment and the future care service of customer. Allthese service and quality. What's more,we win our customers' truthnot only depends on the plastic injection mould quality, but also with best services.
Our molds are exportedto all over the world, like Russian, German, Mexico, South Africa, SouthAmerican...
It is very important for good project management and satisfied 24 hoursafter-sale service. We bored in 1992,and now enlarged a holding company withcontent increased ability, had big confidence on this.That is why we had highreputation in our reliable customers.
For quality, we will recommendyou choose the most suitable steel for your requirements.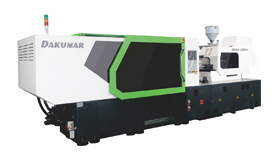 If you areinterested in Injection Mould Machine, pls feel free tocontact Miss Nancy.
Skype: sinomould-01
WhatsApp:+8613758679372
Email: sino1105@dakumar.com