Fruit basket mold injection molding specialist-Sino Mould Co., Ltd.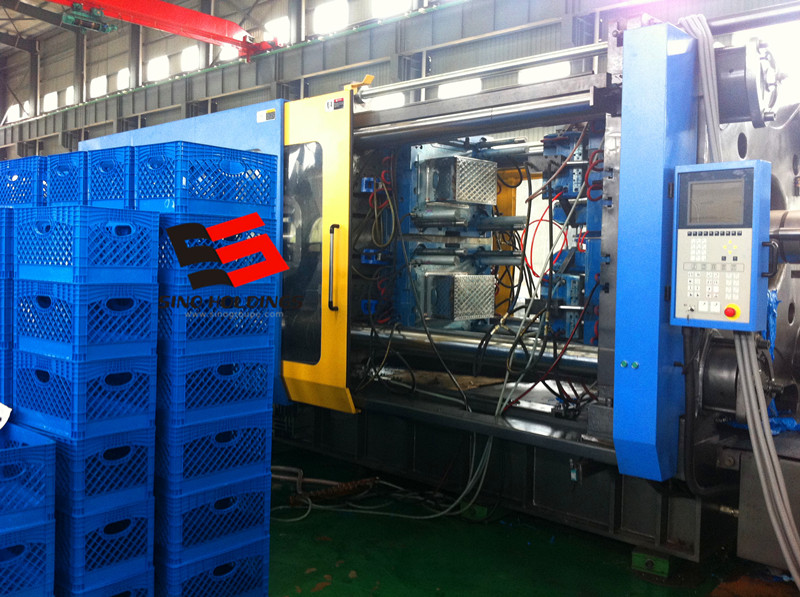 As a fruit basket mold specialist maker, Sino company supply you high quality crate molds with manufacture technology and one stop service. Sinomould make and export more than 270 sets turnover box molds, which was included fruit basket mold, vegetable crate injection molds, milk crate mold, coco-cola crate mould and folding crate mold and machine, etc.
Sino export crate molds to worldwide, most of them are from India, Indonesia, South Africa, Chile, Argentina, Colombia, Pakistan, Algeria, etc. Sino Mould famous of its high quality injection mold with optimized cooling runner. For example, normal crate size 540*360*290mm,the weight between 1.4kg to 1.5kg. we will design with the best cooling water design to realize customer's ideal cycle time.
The steel material we adopt is P20, 718H,H13, S136 etc. to satisfy different customer's requirement. Such as crate mold,we will suggest customer choose 550T and 650T Dakumar servo injection molding machines.
Supply one stop service and offer you anline injection molding solution. Help customer installation, debugging crate molding production line. We are fruit basket mold Injection molding specialist, we will offer you worldwide clients high speed, quick delivery, good stable injection mold, servo machine and a complete auxiliary machines. Welcome contactme online to help you custom good injection molding solution.
sales engineer: Candy
whatsapp: +86 15858685263
email: sales@sinomould.com
skype: anole-hc-02