SINO HOLDINGS GROUP could offer customers chair complete production line, we have make different chair molds, such as daily use chair, beach chair, leisure chair, baby chair, gasassistant chair, PC chair, rattan chair.
For chair production line, we could offer customers chair molds, Servo motor injection molding machine, auxiliary equipment and technical supports.
SINO MOULD is Chinese top quality Chinese chair molds manufacturer, every year we produce more than 200 setschair, the cycle time is 35 to 40 seconds for high speed running cycle, and wehave interchangeable insert block different versions of chair backrest, theinsert can be easily replaced on the machine.
For Servo motor injection molding machine, we recommend customers use 650-1150T machine, machine tonnage based onmold structure. Servo motor machine can save 20%-80% energy.
For auxiliary equipment, we could offer customers auto loader, air dryer, chiller, mixer, crusher, etc. we will choose the most reasonable equipment for you.
In order to make much understanding ofyour plant, please fill our investigation list and when necessary. SINO willsend engineer before plant set up, for measuring, drawing and analysis thefloor foundation, and power condition. We are the best chair complete production line supplier.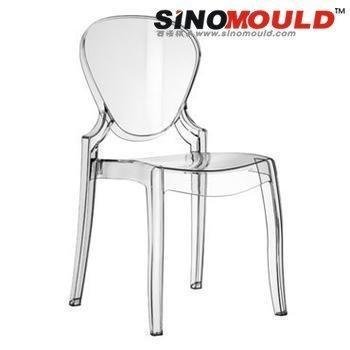 Contacted person: Miss Nancy
Email: sino1105@dakumar.com
Skype: sinomouold-01
Wechat/WhatsApp: +0086 137 5867 9372